Which are the top 40+ web tools and services in April 2021?
We wrote about the rising stars and the most popular solutions in many niches:
Collaborative apps the likes of Smartsheet for remote teams
WordPress themes and plugins
Website builders
Time-tracking software
UI kits and dashboards
And more.
For each web tool or service, we wrote a basic review so you can get an idea if it is a good fit for you or not. Here it goes!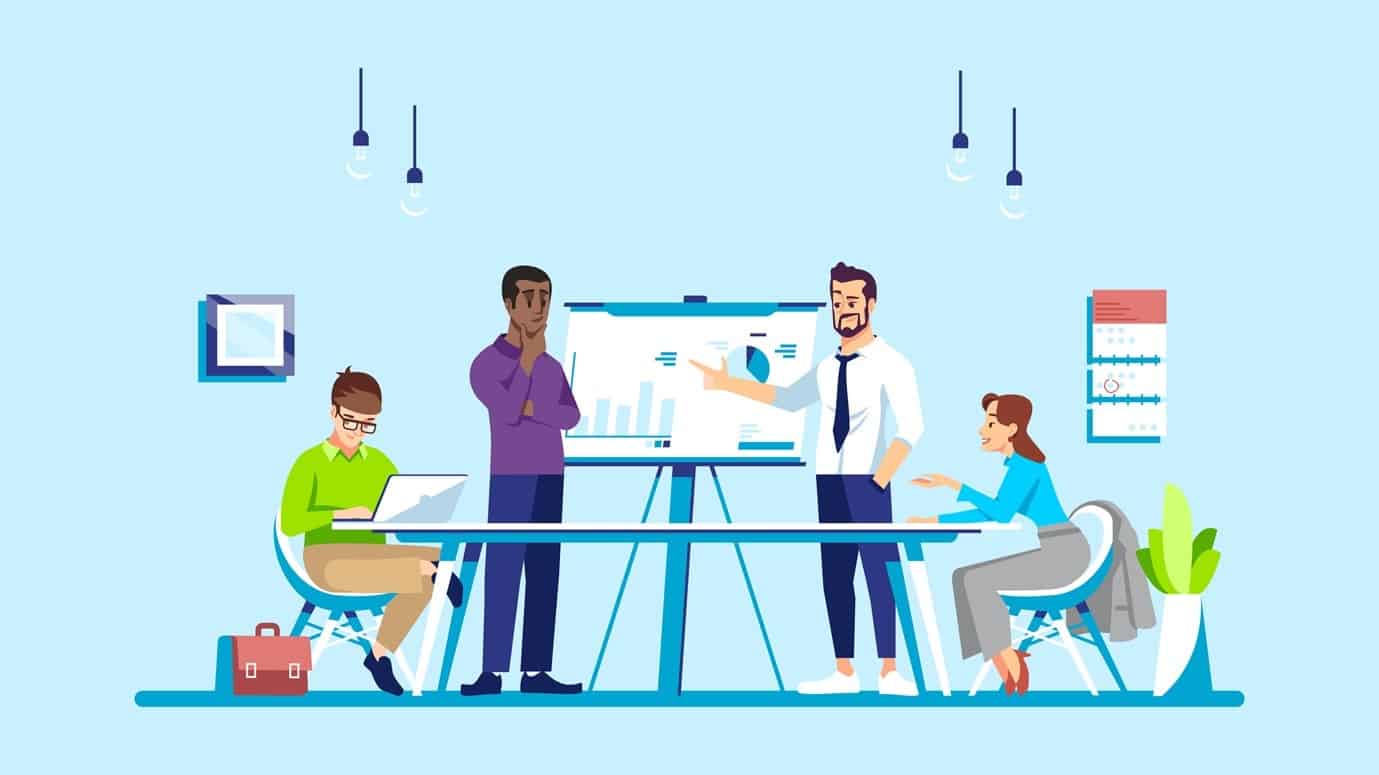 Are you curious to find out how competitors of yours drive crazy sales even if their products are more expensive than yours? Behind this huge success usually sits a powerful marketing agency. If you haven't partnered so far with such an agency, now is the right time to do it.
HUNTER Digital helped over 100 customers from all kinds of niches to reach their targets, including Adidas and American Express.
This all-in-one agency has 10+ years of experience, and they will help you with:
Search engine optimization
Pay-per-click advertising
Facebook, LinkedIn, and Instagram advertising
Affiliate marketing
Google Shopping
Conversion rate optimization
Much more.
Get in touch with HUNTER Digital and help your business grow.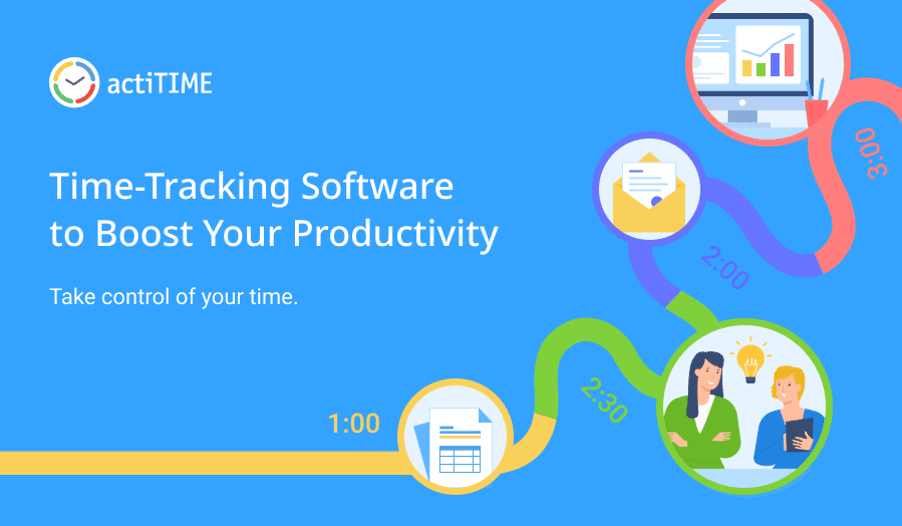 Developing web and software projects requires a high degree of precision and organization. In order to achieve desired goals on time and on budget, developer teams need to adhere to initial estimates and deadlines. Also, to be efficient and productive, they have to manage tasks and monitor progress systematically.
actiTIME can help developers and their managers in attaining these objectives with little effort. Being a high-quality and user-friendly timesheet app, it enables users to keep a detailed record of hours spent on multiple tasks and thus collect data for consequent client billing and invoicing, as well as performance and productivity analysis.
What's more, actiTIME is not just another time tracker – it also comes with powerful project management functionality that can help you:
Manage the project scope by adding new tasks and creating a detailed work breakdown;
Allocate tasks to different team members;
Create estimates, deadlines, and budgets;
Review current work progress and change task statuses on the Kanban board or in a simple list format;
Get notifications whenever the risk of cost and time overrun appears.
actiTIME's flexibility is one reason why it is an excellent choice for individuals and teams of any size. It can be configured to suit varying management needs and integrated with plenty of other useful apps through Zapier or API.
Plus, you can always use actiTIME's timer through the Chrome extension in tools like Jira, GitHub, and GitLab, which will allow you to track hours without being distracted from the primary work process. Sign up for a free actiTIME trial and take your productivity to a new level.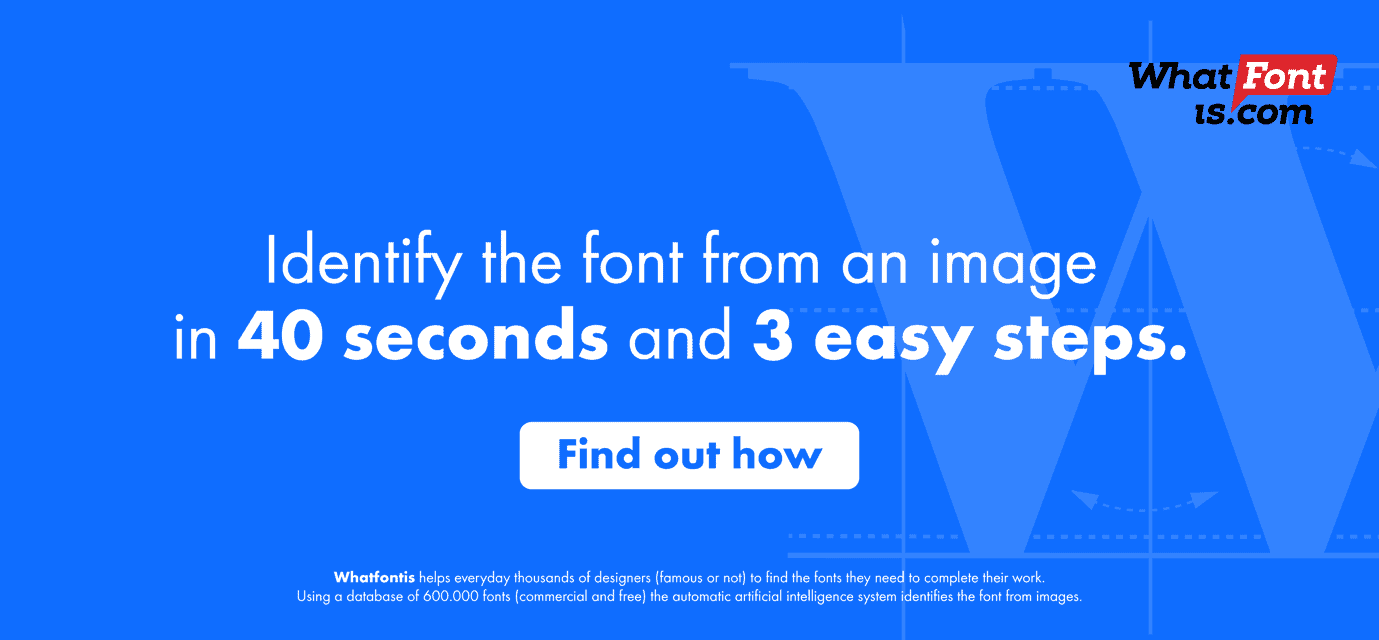 WhatFontIs will help you identify a font from an image in 40 seconds and 3 easy steps.
The software is 100% free to use, and you don't even have to register. Upload the image with the font, crop it to select the text, optimize the image if necessary, and right after, write down the letters identified by the software.
You will get the name of the font, its price, where to get it from, and over 60 free and paid font alternatives. Give WhatFontIs a try.
Startechup is a popular software development company that works at very affordable rates and which is behind the success of many startups, enterprises, and NGOs.
Their team is flexible, highly-experienced, and they adapt perfectly to each customer. Request a free consultation.
No matter the size of your remote teams or your company, Taskade is the right all-in-one collaboration tool for you in case you want something other than Basecamp.
The platform is used with huge success by huge companies like Netflix, Activision, TransferWise, and many others, but also by small teams.
With Taskade, you will create a unified workspace for your remote teams in which people will chat, organize, and get more things done in less time.
Register for the free forever plan; you will love Taskade.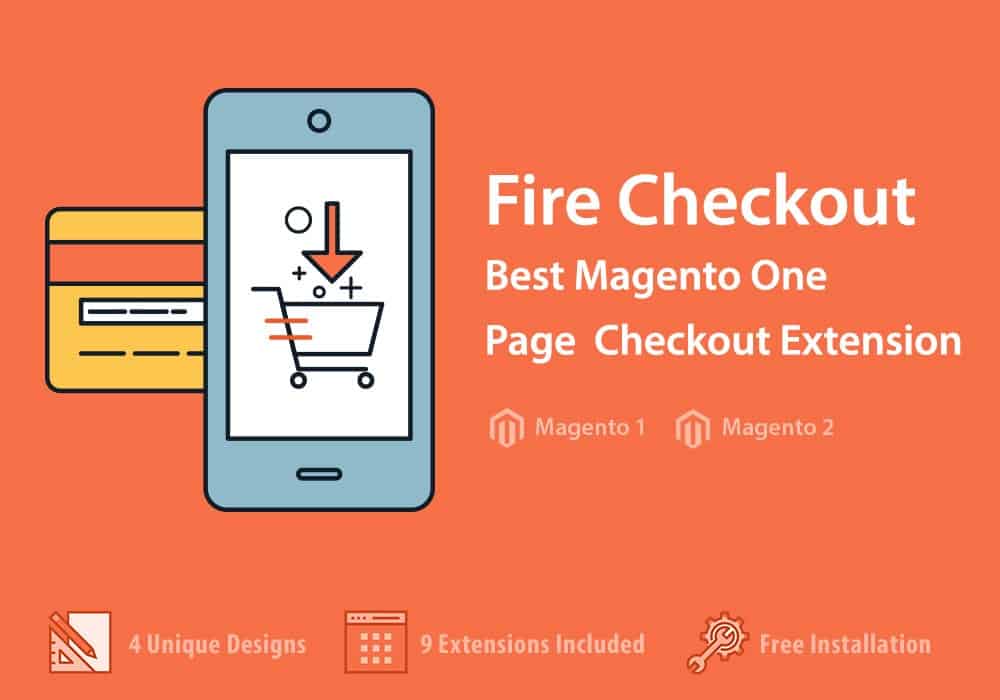 FireCheckout is a huge hand of help for your Magento store. The module will transform the checkout process of 6 steps into a 1-step quick checkout, cutting the time spent by 65%.
A quick and enjoyable checkout translates into more conversions. The installation is free of charge; the team behind FireCheckout will help you install and configure the module.
Check the demo page and features page to get a better understanding. Get it now and supercharge your Magento store with a simplified checkout process.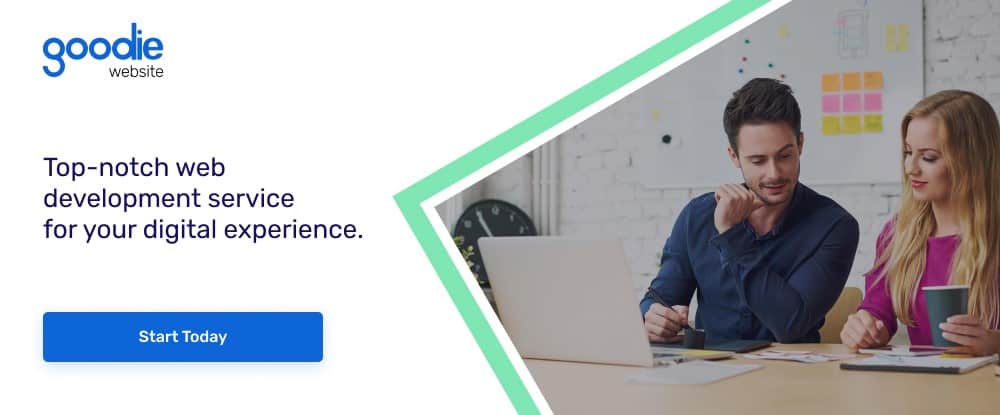 Goodie specializes in working with web designers that need a reliable web development partner.
They offer affordable rates, and they always respect tight deadlines. Ask for a free consultation, and Goodie will immediately help you.
Mobirise is the best offline website builder in 2021 and by far the most complete. It comes loaded with a huge library of 4,000+ awesome website templates and tons of elements.
No matter what kind of website you need for your business – personal, blog, shop, agency, creative, marketing, etc. – you can easily create it with Mobirise.
Start from 0 or from a stunning template; both ways are simple.
Recognized as a top web design Chicago agency, UPQODE delivers high-quality, customer-centric web designs that are proven to succeed. Their design process guarantees success for their clients across all digital aspects.
From its start in 2015, UPQODE has consistently been in the top 3 web development agencies as rated by TechReviewer. With over 400 satisfied clients, UPQODE promises the highest quality solutions for every client.
Regardless if they're building an e-commerce store or a complex network system, UPQODE will work hand-in-hand with their client to select the optimal solution for each client's needs.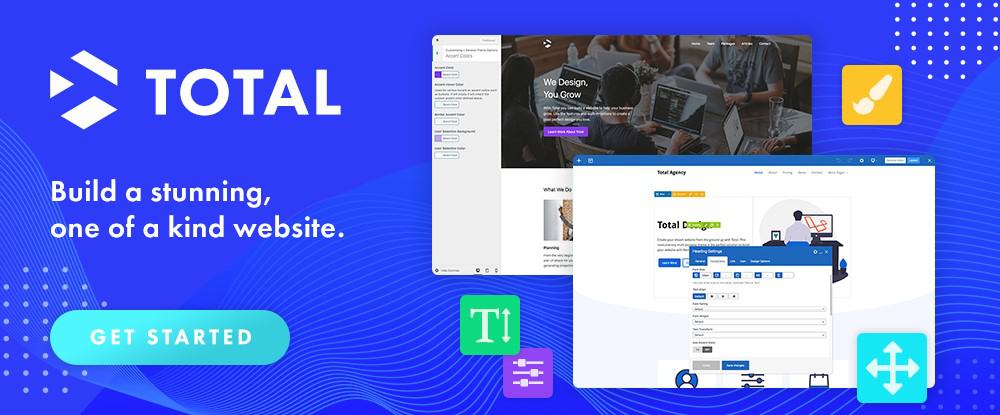 Total is a premium and all-in-one WordPress theme that has everything you wish:
40+ professional website designs that you can install with 1 click
80+ builder modules
500+ styling options
3 premium plugins – Visual Page Builder, Templatera, Slider Revolution.
A friendly and simple-to-use interface
With Total, you will create a stunning website with ease, by yourself.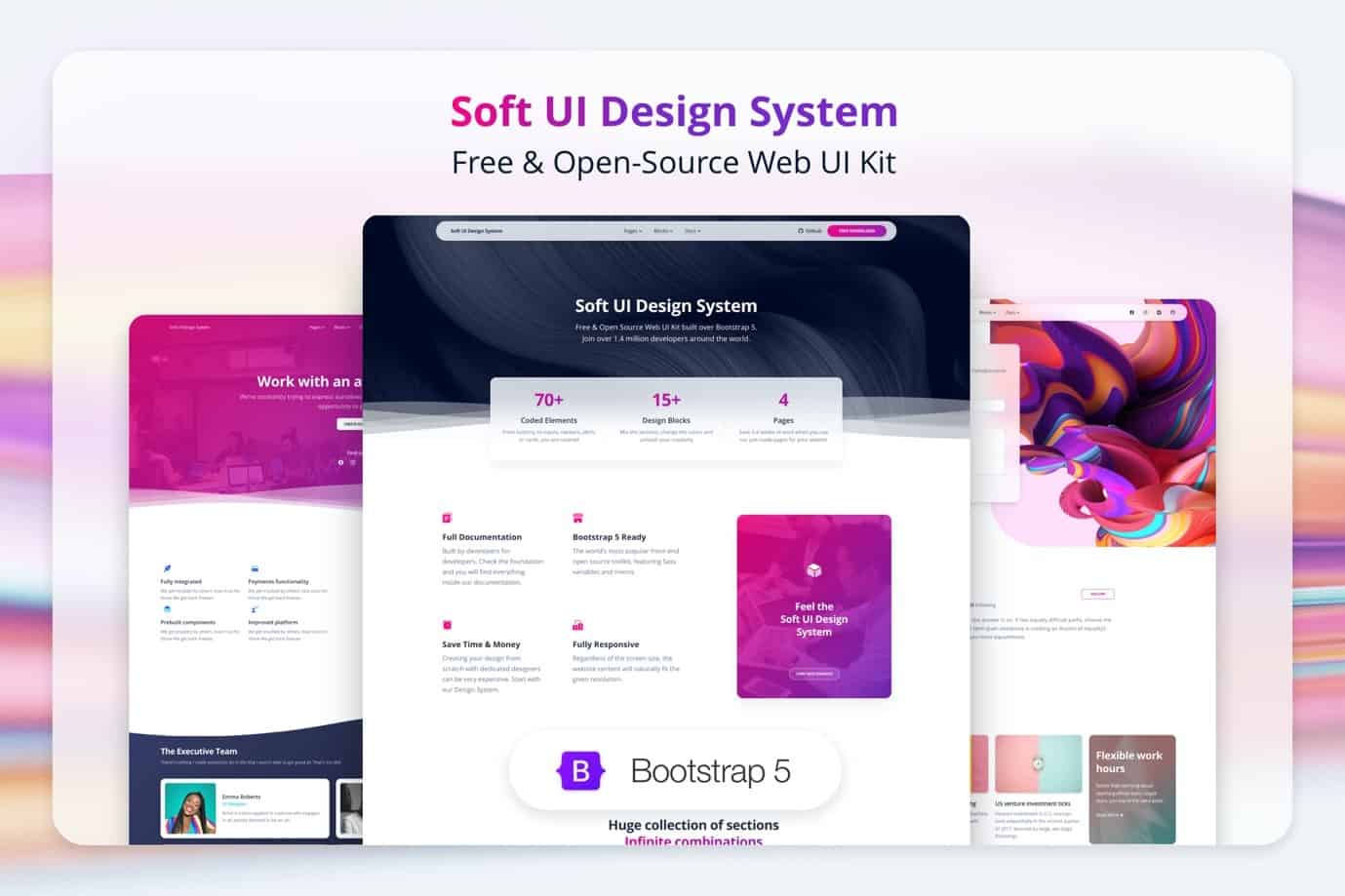 Here is a super new free UI kit from Creative Tim. The kit includes hundreds of elements and blocks, and 4 fully-coded example pages (like an About Us and Contact Us page).
Get the Soft UI Design System free UI kit, and you will save hundreds of hours of work.
Check out the Product Details and Live Preview!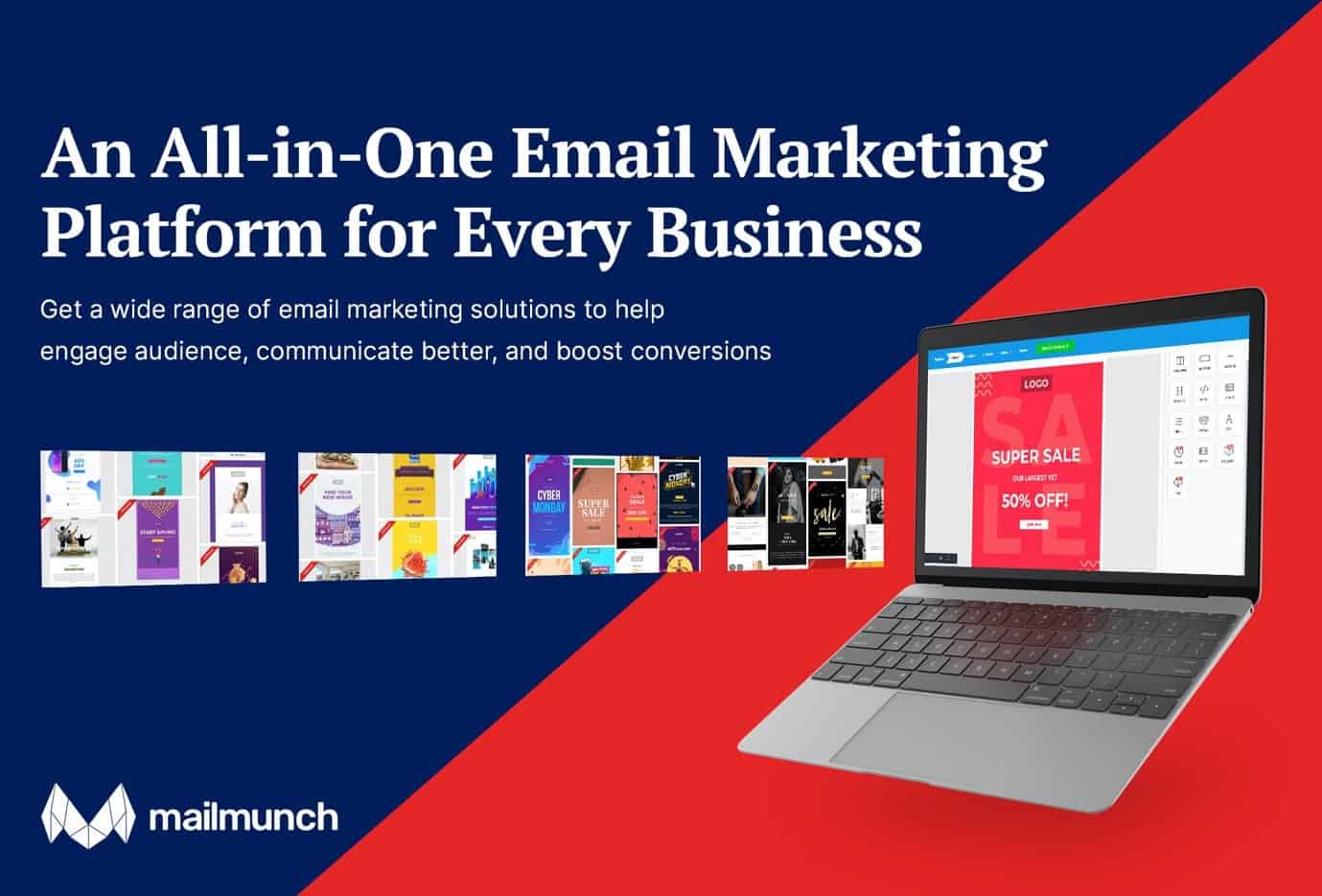 If you use email marketing constantly and you want a smart platform to improve your conversions, you have to give Mailmunch a try.
This all-in-one tool is packed with everything you need to boost conversions by up to 400%, including:
Gorgeous royalty-free photos
Stunning email templates; there are hundreds of them to choose from
A drag-and-drop builder
Email marketing features
An intuitive interface
Find out more about Mailmunch and set it up in minutes without any technical knowledge.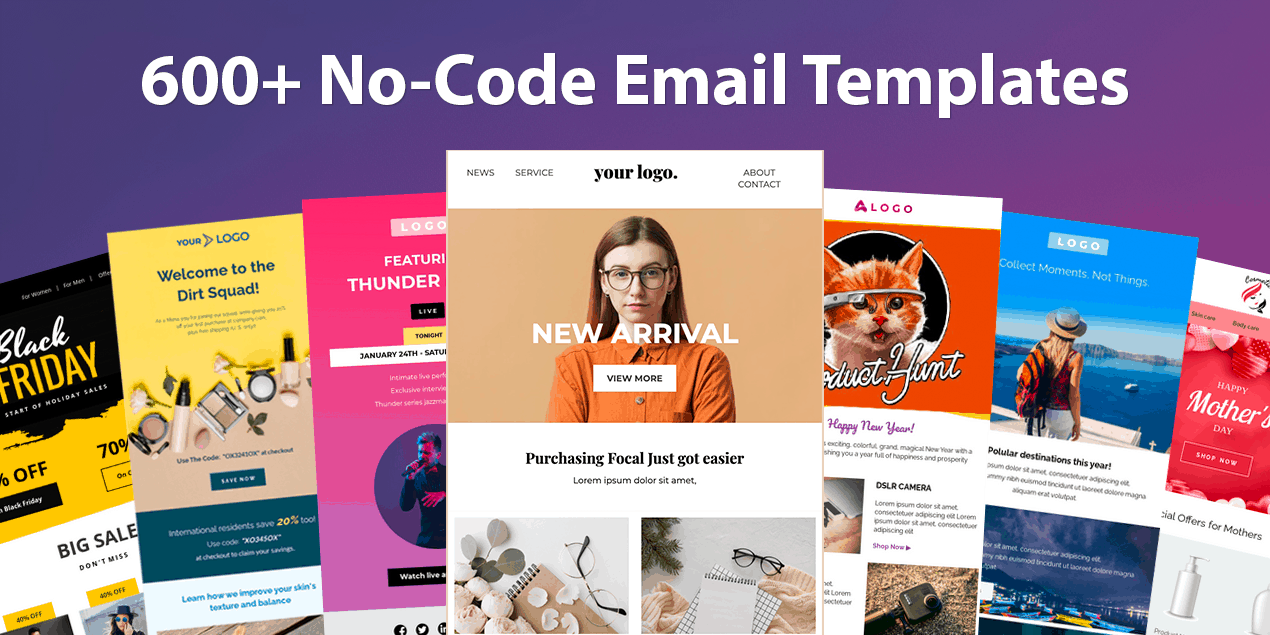 Unlayer is a professional email newsletter drag-and-drop builder that comes loaded with the largest library in the industry – 600+ no-code email templates.
Pick the email template that you like and start customizing it.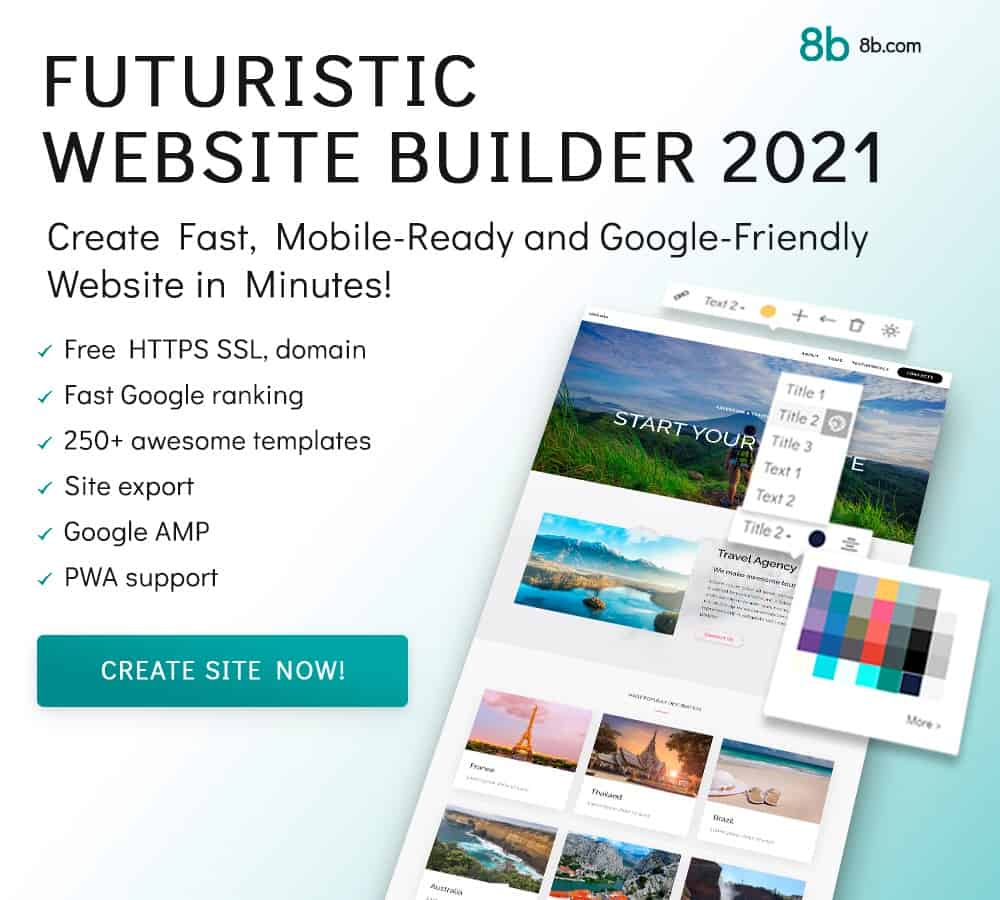 Use 8b website builder to create stunning websites by yourself in a matter of minutes.
The builder has a large library of 250+ awesome website templates, gorgeous elements, and a friendly interface.
Give it a try; you will love building a website with 8b.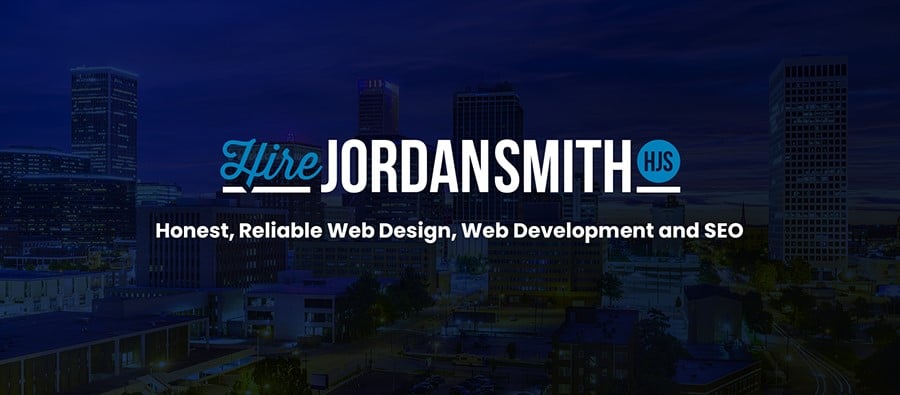 Jordan Smith is a professional web designer, developer, and SEO specialist that works mostly with small businesses.
He loves to overdeliver and respect tight deadlines and budgets, and he is a very pleasant person to work with. Get in touch with him for a free quote.
Want some creative idea to showcase your logo mockup. Here's the stone emboss logo mockup collection to choose from when deciding on your creative logo design presentation.
The most important part of an inquiry coming through your forms is the contact information of the prospects. Hence it is vital that this information is validated before it goes into your database or your marketing queue.
This is where Antideo can help by securing the validity of the contact information and eliminating bad actors from entering into your email lists. Antideo does key validation checks on the email address, IP health, and phone number in real-time to block suspicious inquiries.
Heroic Inbox is a new way to handle your customer support email in a shared inbox.
Install the WordPress plugin, and you can say goodbye to 3rd-party software for this task. Find out how it works.
You can pay for SEO, or you can learn it by yourself. It is probably the most rewarding skill that you can have for your online business. With SEO, you will generate traffic, sales, and growth for your company.
On this website, you will find the very best SEO courses in the world. Check them out and pick the one that fits you.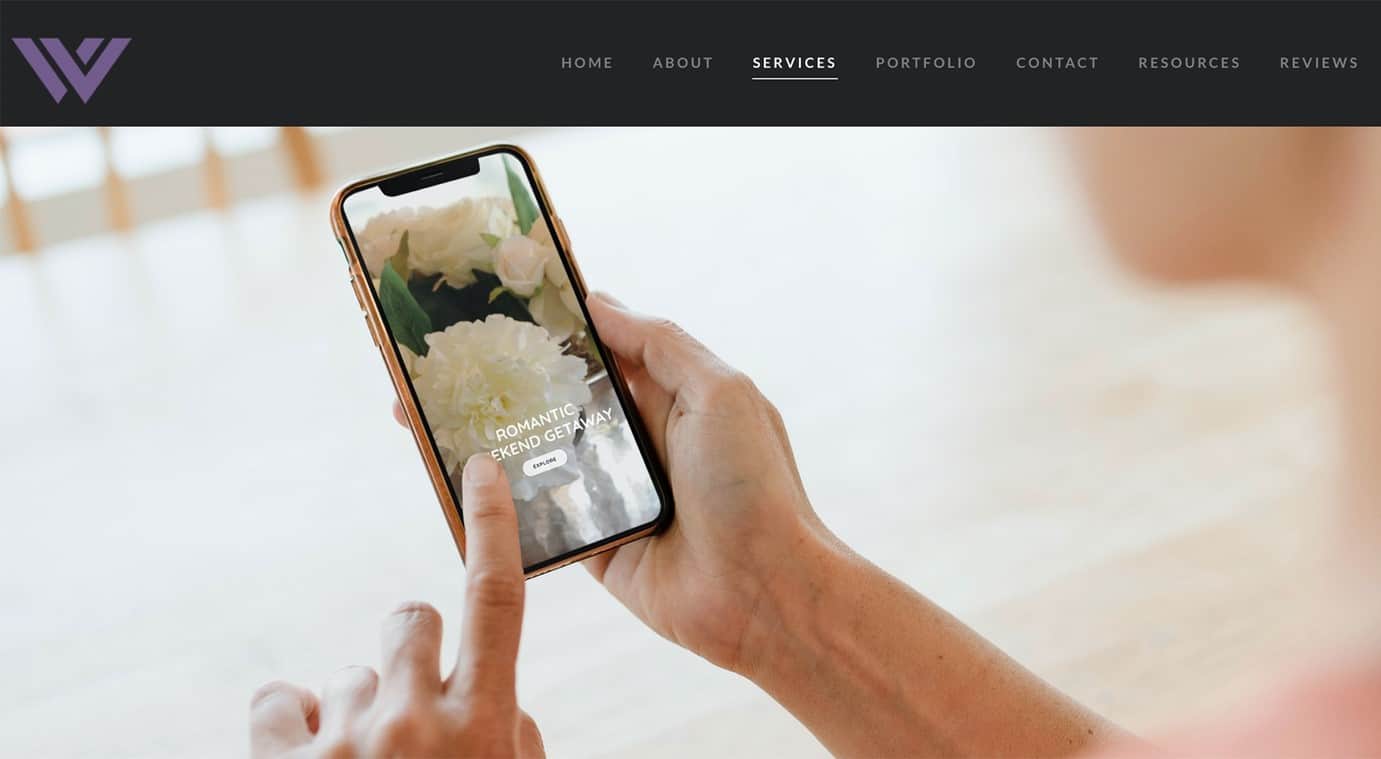 You want to work with an honest, professional, and affordable full-service agency? Such an agency is Web Design Auckland.
They will help you with unique custom web designs, smart SEO strategies and tactics, and digital marketing at its highest level. Get a free quote.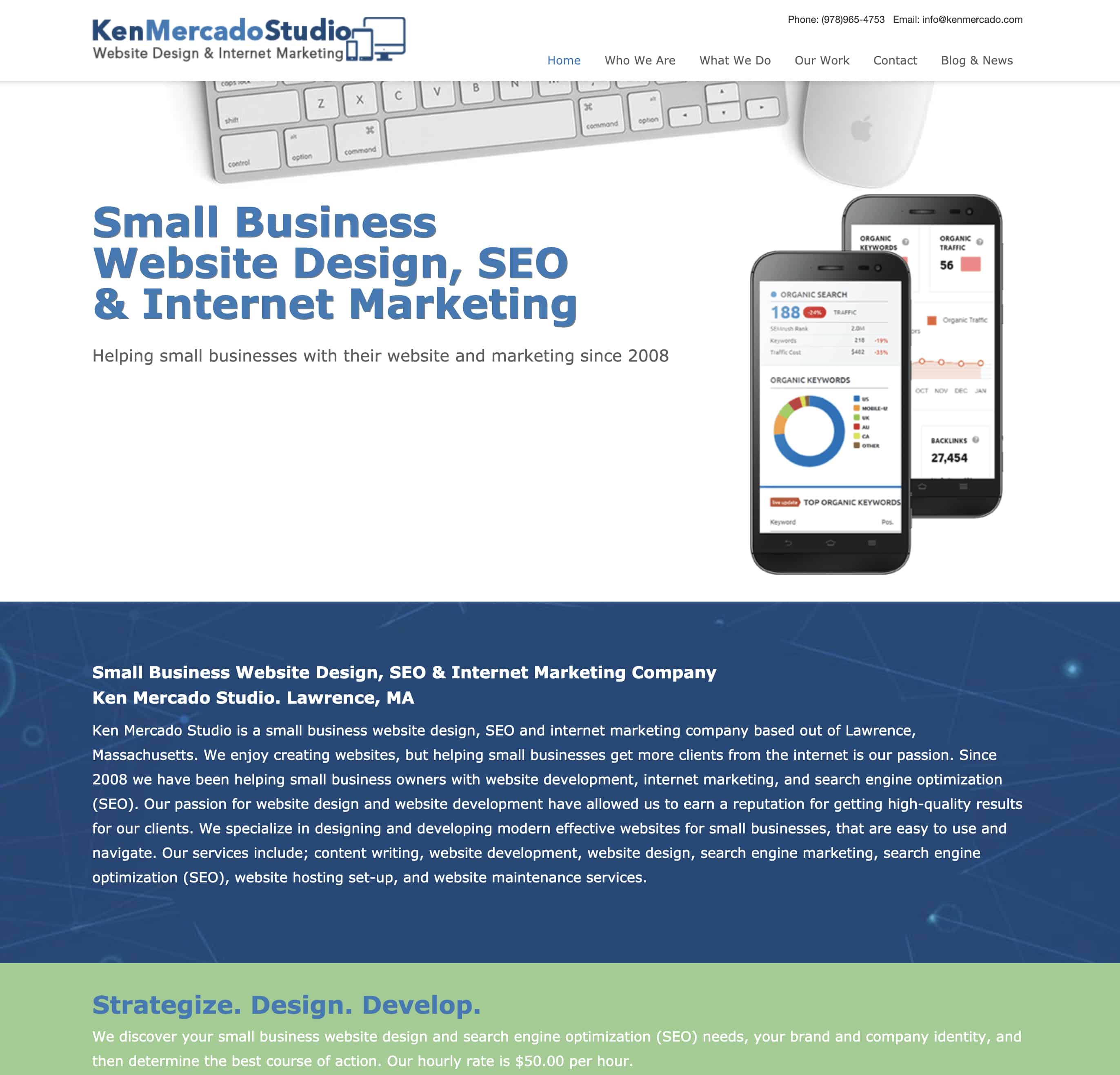 KMS Website Design & Internet Marketing is a professional agency with a significant focus on providing all-in-one services for small businesses.
They can do pretty much anything you need, and they work for very affordable rates; they are well known for this. Ask for a free consultation.
Fotor is an all-in-one graphic design software that will help you design a brochure, create stunning pictures for social media channels and ads, and much more. Check it out.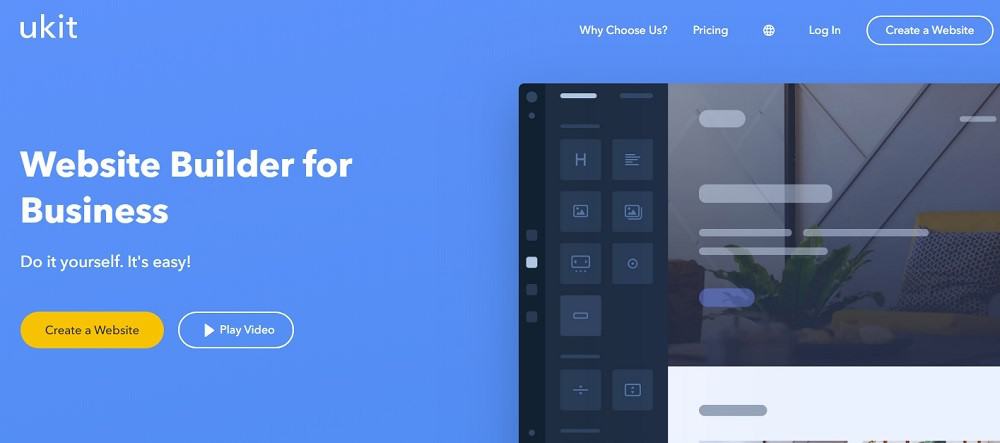 uKit is an up-to-date easy-to-use platform that has everything you need to create your dream website within a few minutes by yourself! No website-building and designing skills are required. Just select one of the gorgeous templates, work with the intuitive drag-and-drop interface, add custom images and texts, and publish the site.
Get an SSL certificate and hosting as a bonus. Enjoy all the uKit advantages today! The first 14 days are free.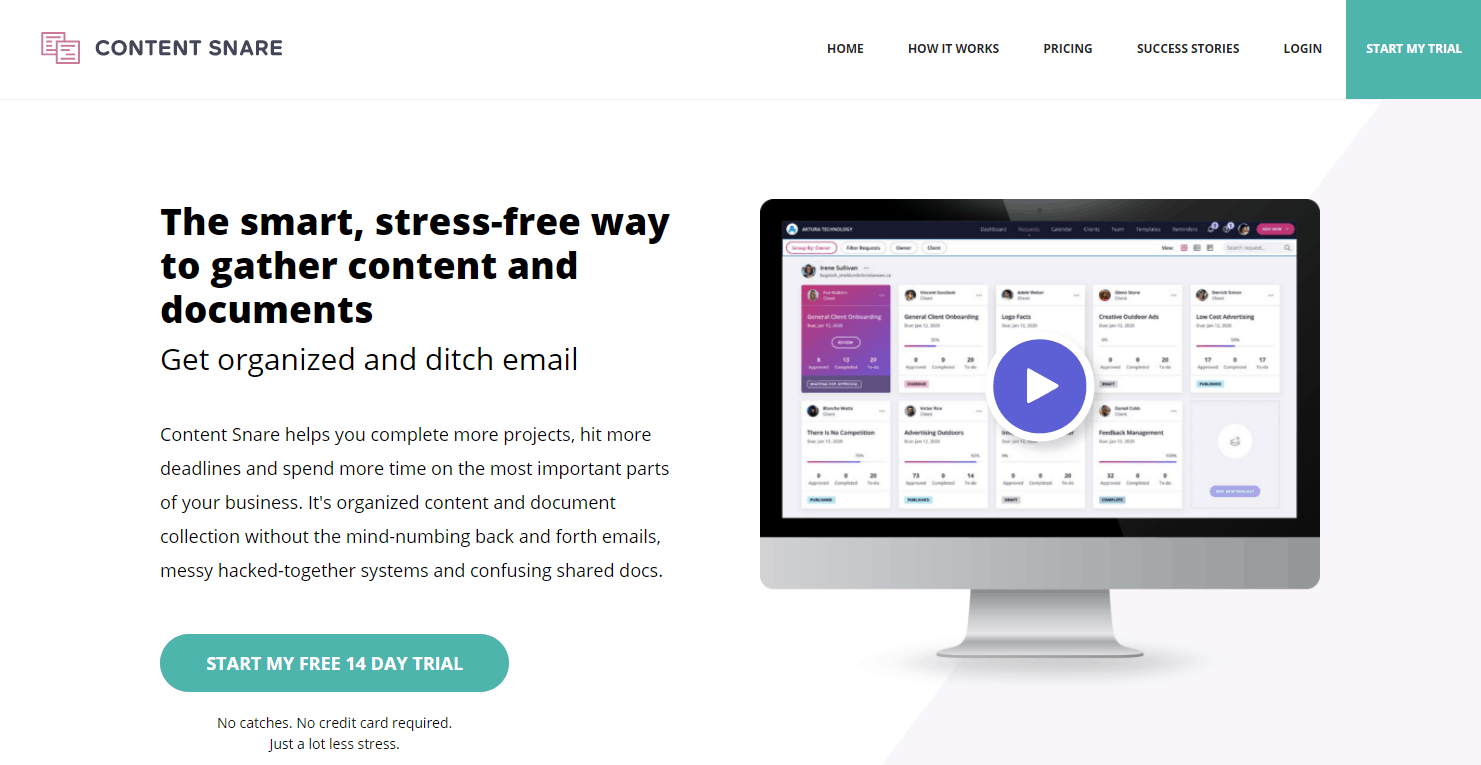 If you are a marketer, agency, designer, developer, or just a guy that works with content from customers, you should use Content Snare.
This is professional software that will help you gather content from customers much faster, without losing important time each day. See how it works.
A top choice for bright & colorful website designs, uCoz has been on the market for more than 10 years. A time-tested platform with over a million active users, 300+ colorful design templates, SSL & domain connection, and helpful customer care service to provide you help along the way.
uCoz is free – however, there are additional paid services you may purchase if needed.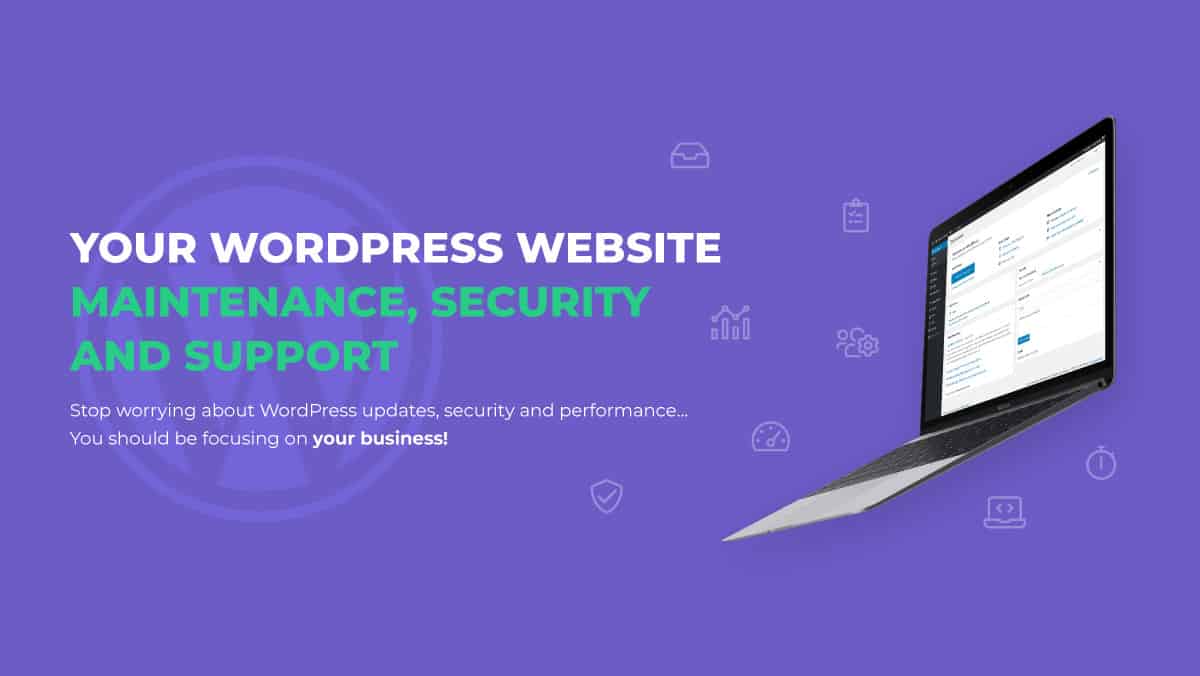 WP AOS is a team of experts that manage hundreds of WordPress websites for their customers, helping them focus on growing their businesses. Find out more about WP AOS.
Are you currently looking for a trusted website migration service? Then you don't have to look any further – SiteBuilders.Pro will easily handle your personal and business web design projects.
With several years of niche expertise, they can create any website with popular website builders, offering further maintenance and support. Additionally, they specialize in professional website migration to ensure a successful outcome, irrespective of your project complexity and specialization.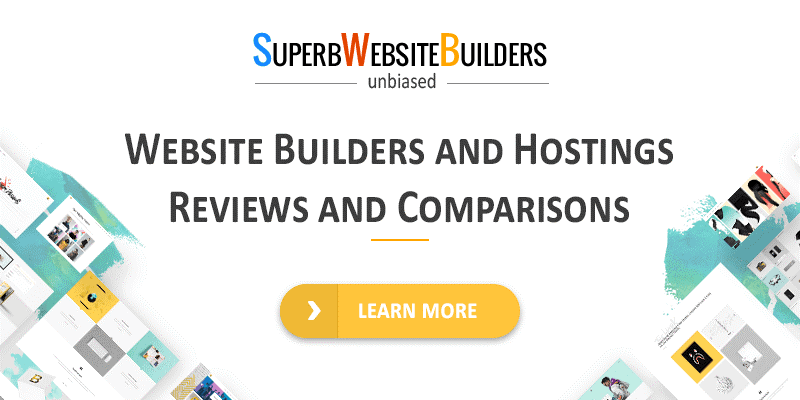 Have you made up your mind to independently launch a website? Whatever niche you specialize in and whatever skills you possess, SuperbWebsiteBuilders.com will help you make the right choice.
The web resource encompasses multiple reviews of the most well-known all-in-one and specialized DIY website builders, describing their intricate nuances, characteristics, integrated functionality, pricing, and customer support options. Awareness of these details will simplify the choice of the best service for everyone.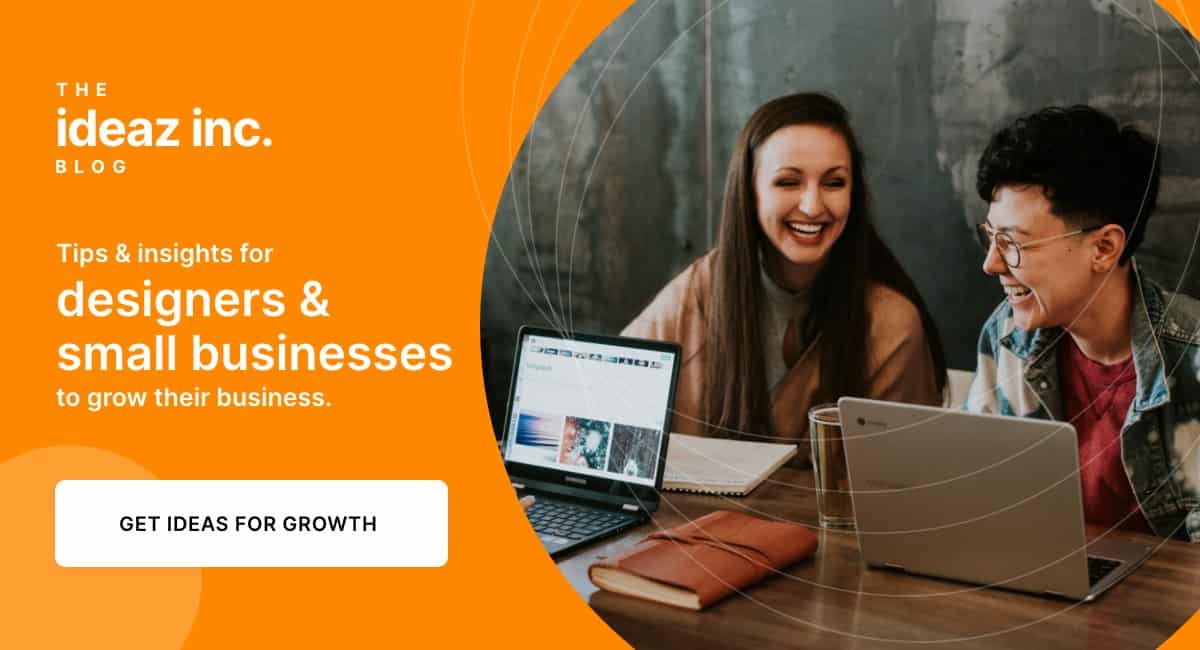 Ideaz Inc is the right website to visit if you are a photographer, artist, designer, or small business owner, and you are looking for expert advice for your industry. Check it out.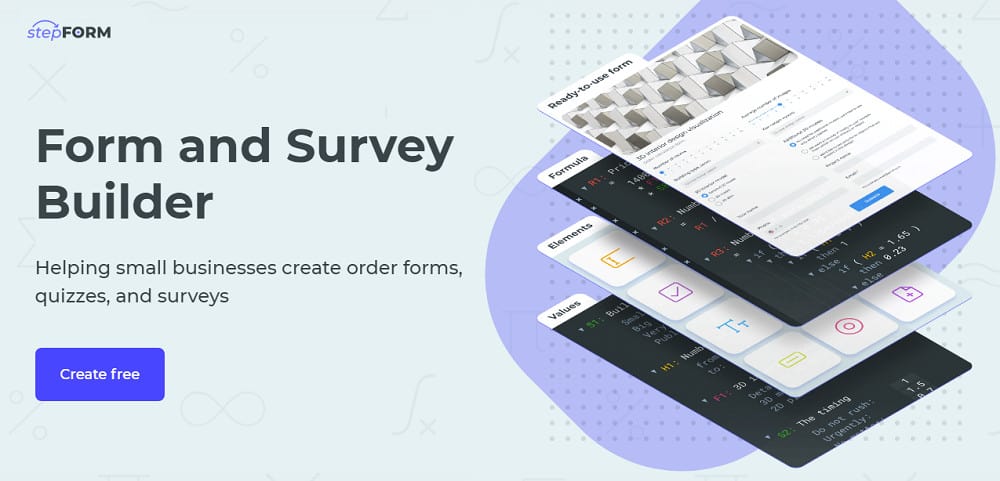 stepFORM is a powerful frills-free platform for creating forms, quizzes, and online surveys. It's so easy to handle that all you need to do is select a template and customize it based on your business.
So, no need to spend a fortune on a web pro. Just explore all the features (check out the knowledge base if needed), add the necessary elements and share the form. Free!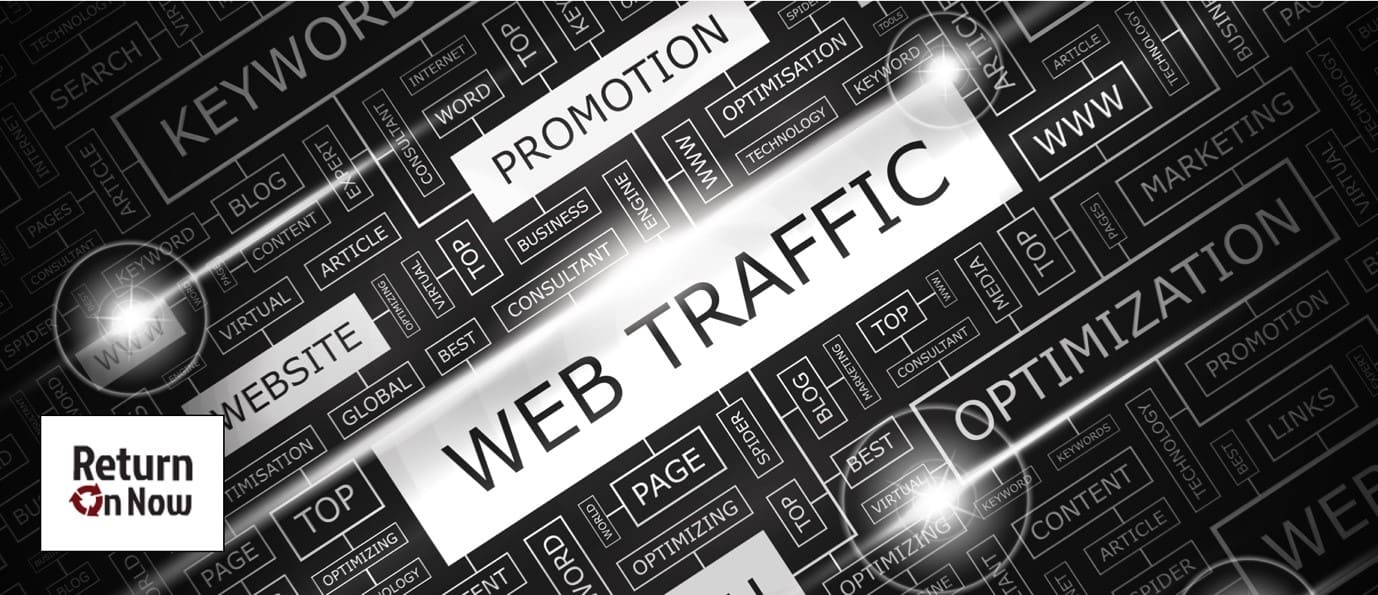 Return On Now is a professional agency with 12+ years of experience that provides outstanding results through SEO, SEM, and content marketing. They always do amazing work, and customers are super happy with the results.
Behind the huge success of the agency is the famous internet marketing veteran Tommy Landry. Get in touch with him for a free quote.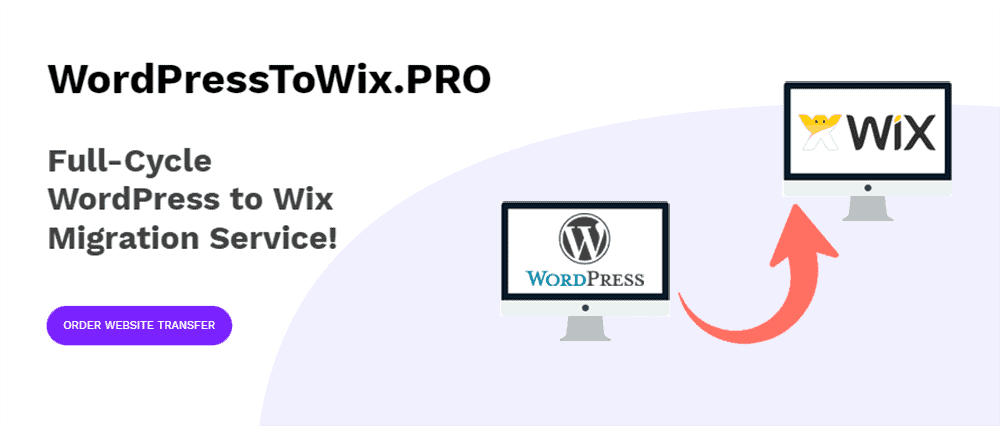 When it comes to moving your website from WordPress CMS to Wix website builder, the choice of the tool matters most. This is where WordPressToWix.PRO will absolutely come in handy to beginners and web experts. They have already successfully moved dozens of various projects and, thus, they have much to offer to their clients.
The service employs experienced specialists who possess the required proficiency level to successfully cope with any type of project, irrespective of its specialization, size, and complexity rate.
Opinion Stage is a simple-to-use tool that will help you create stunning quizzes, surveys, and polls. Take a look.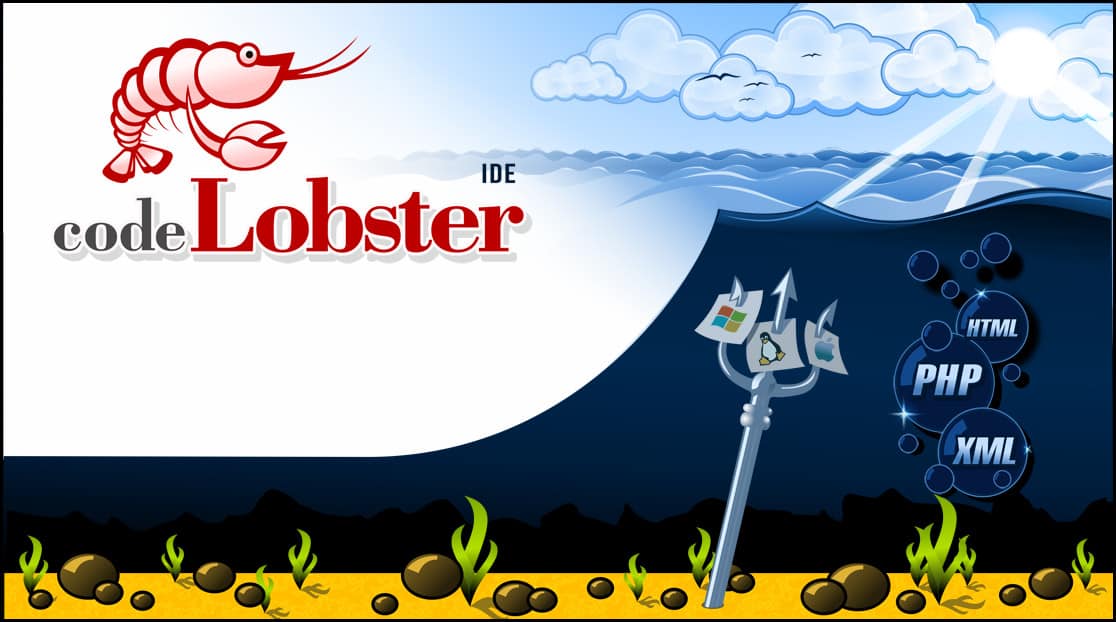 CodeLobster IDE is an advanced free cross-platform IDE. It is intended for editing PHP, HTML, CSS, JavaScript, and TypeScript files with special support for Drupal, Joomla, JQuery, Bootstrap, Angular, CodeIgniter, CakePHP, Laravel, Magento, Symfony, Twig, Yii, and WordPress.
Add a moderated chat on your website so you can engage your audience. They will love it.
RumbleTalk is the best solution for this, even if you have zero experience in adding a chat to your site. Start with the free forever plan.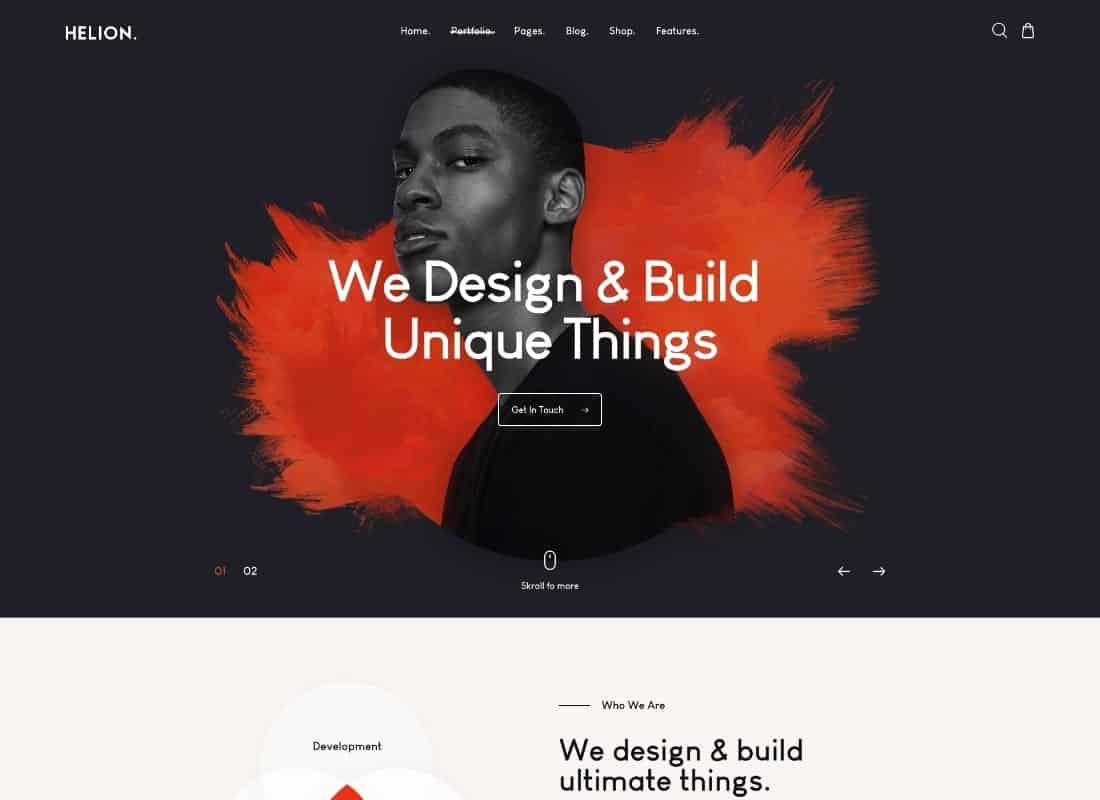 Let us show you one of the most popular portfolio WordPress themes. This theme helps to represent photography from creative and appealing angles. This theme is optimized to work on all devices and in all browsers. The Helion theme includes options that allow you to represent photo and video content.
It is important to make sure a ready-made theme is fully customizable so you can make your website match your branding design.
Compatibility with a drag-and-drop page builder makes the Helion theme extremely flexible. You can change any ready-made page without touching code but playing with content elements on a drag-and-drop basis. Helion is a perfect choice for sharp and attractive content representation.
Cloe Brooks is an easy-to-manage WordPress theme for medical and counseling websites. It features lots of useful remade content bits, such as pricing tables, appointment booking, a management system, a free online forum, and a ready-made e-store layout.
This theme provides access to color scheme management, a collection of web fonts, and a user-friendly theme options admin panel to manage things effortlessly.
To integrate the website with custom content seamlessly, there is the WPBakery Page Builder. This is a code-free content composer that features content modules support and allows you to manage the theme design in live mode. This theme is beautifully animated and ready to work on all devices.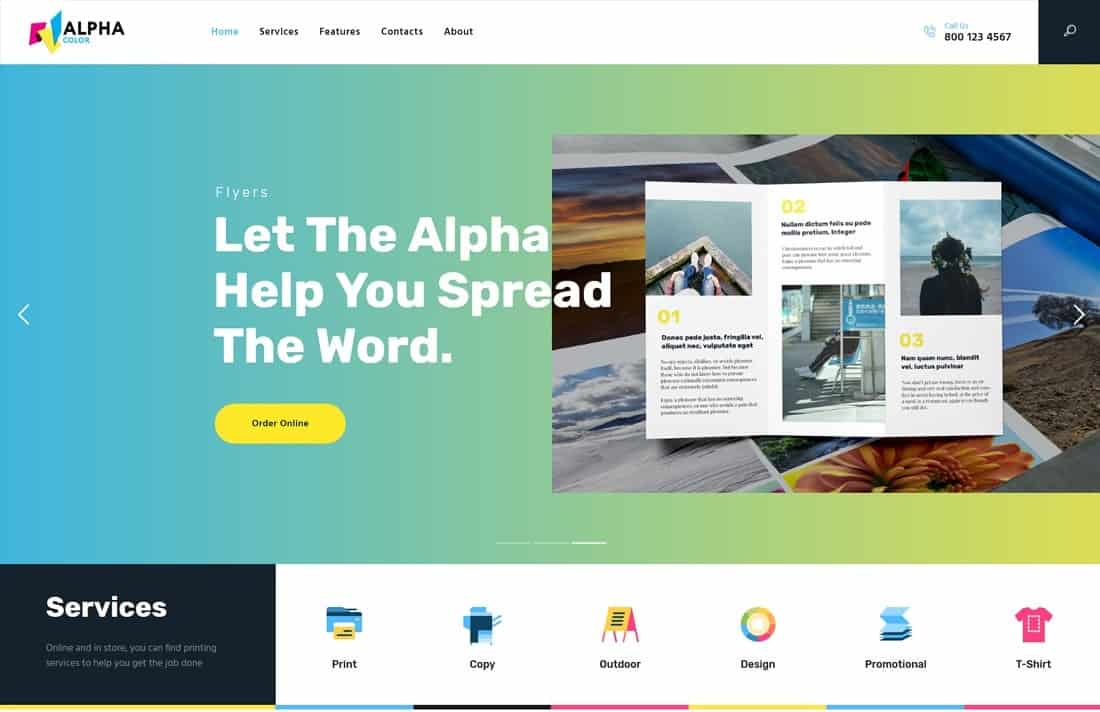 Looking for a contemporary printing WordPress theme? Then you should check the AlphaColor theme out. It has a beginner-friendly interface that allows users to manage content without touching code.
The theme includes lots of useful features for content handling, including the Mega Menu plugin, stunning sliders, manageable gallery, wide collection of fonts, flexible color scheme, and a theme options panel.
The theme is made with SEO-ready code that helps to improve a website's ranking. It comes bundled with WooCommerce, which equips users with advanced e-commerce capacity and allows users to sell services and goods online.
Its design matches the latest website design trends and helps to keep any website modern and functional.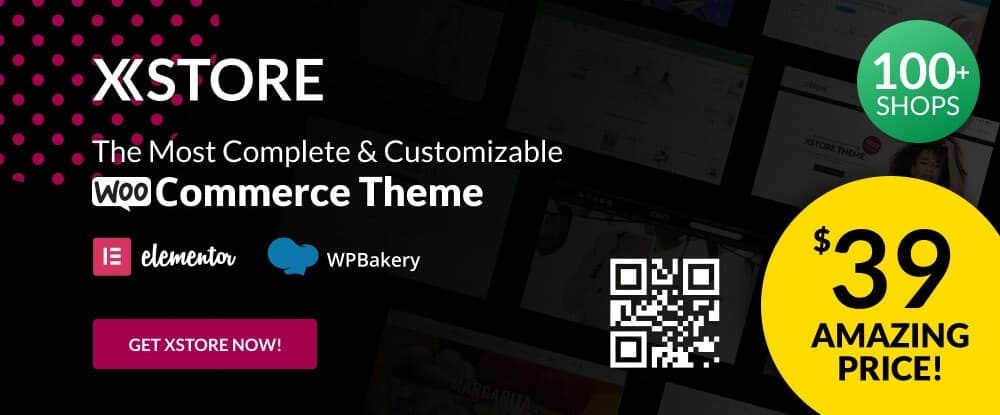 Want to start your first WooCommerce store, but you need a complete theme? XSTORE is the best, it has 100+ shop designs, so no matter what industry you are in, you will find a stunning store template included. Take a look.
Supercharge your WooCommerce store with Acowebs plugins. They will add cool functionalities, and they will help your store get more conversions. Find out more about Acowebs plugins.
Ramotion is a professional agency that works with startups and Fortune 500 companies on brand identity, web design, and UI/UX design.
If you need one of the best agencies in the world for your projects, discuss with Ramotion. You will love working with them.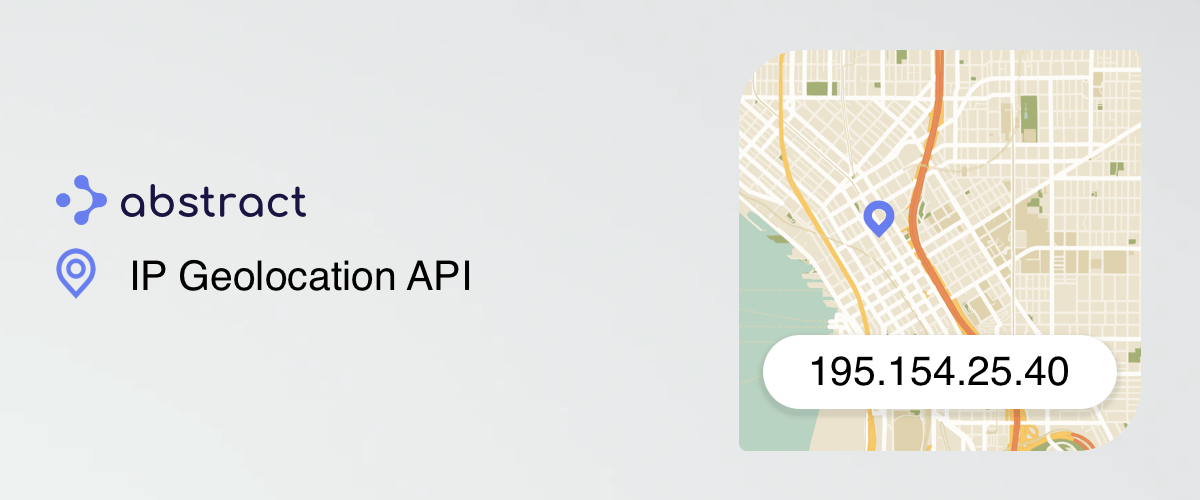 If you are a developer and you need all kinds of API keys, you can get them from Abstract. This is a highly popular provider of API keys. Get yours now.
Conclusion
Many of these web tools and services are among the best in the world, and not just for April 2021.
We probably missed a few, like WPCustomify. Drop us a message, and we will be happy to add them.